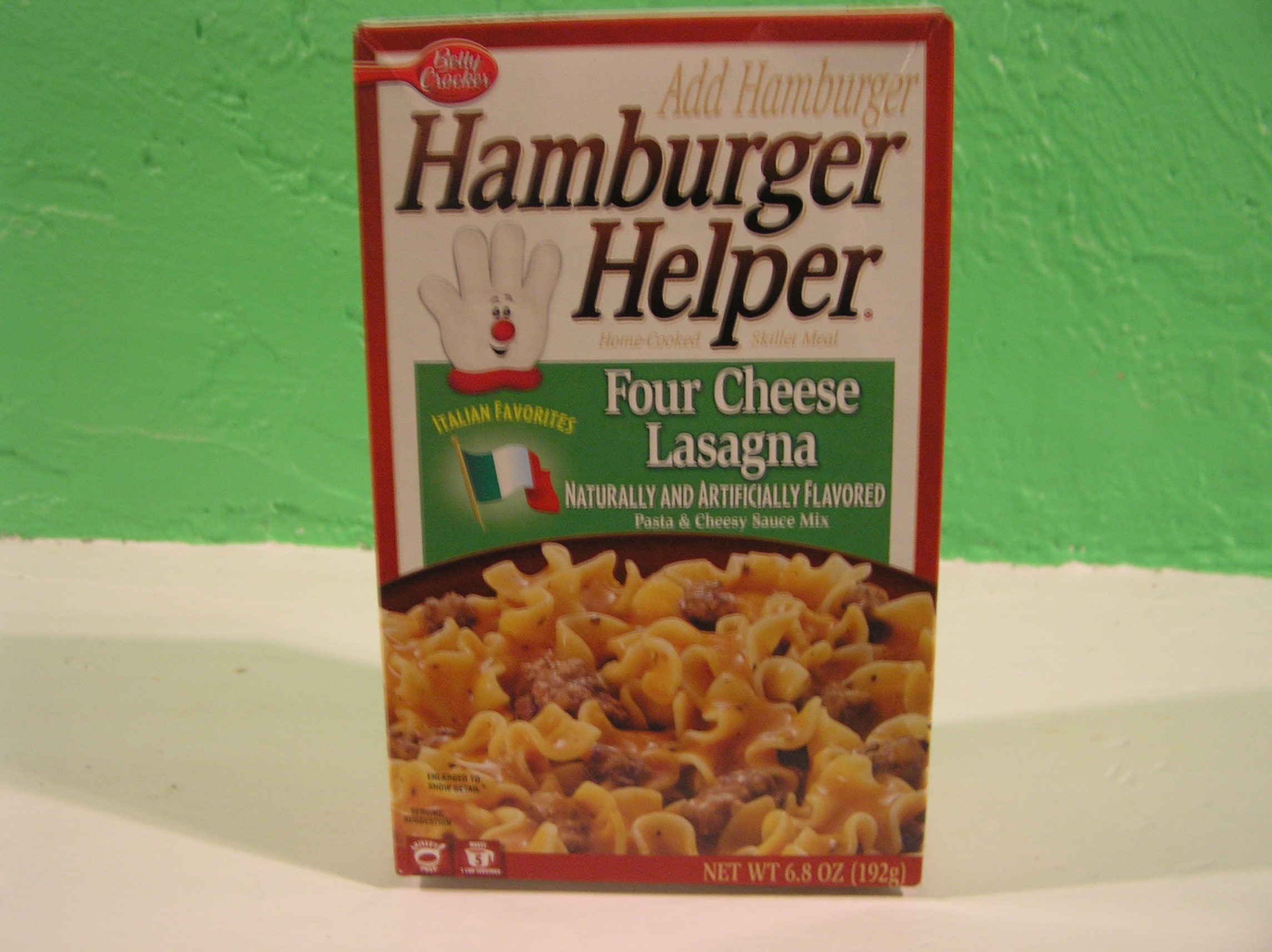 Yesterday I made some Hamburger Helper "lasagne" using a box of the stuff that I inherited from a friend when said friend moved out of town (for
some reason
the thought of paying to have Hamburger Helper and other boxed food was a no-go).
Anyway, as a person who doesn't want to see things go to waste, I decided to cook up some of the stuff yesterday, using some frozen ground turkey instead of beef. The taste was as expected - artificial (as it says on the box) - and wasn't really satisfying. However, late that night, I had to make a run to the toilet... Several times...
I suppose that my stomach is just no longer used to powdered foodstuffs cooked up in a pan. I've been having too much of the "good stuff" (i.e., farm-fresh vegetables, home-cooked meals, etc.) for Hamburger Helper. (Strangely, though, I still off the 99-cent menu at Wendy's on occasion, and those grease-bombs don't seem to hurt me any).